Blogging
18 Best Free & Premium WordPress themes 2013
With 2012 coming to an end and everyday nearing to 2013 we though it would be a good idea to put together a collection of Free and Premium WordPress themes and templates that would look great on any WordPress website. All of these themes have been handpicked and selected by us to make sure that they are of the highest quality and look great.
A professional business and portfolio WordPress theme.
A highly customizable WordPress theme which gives you complete control over the look and feel of your website.
Flipflop
Flipflop is a responsive and professional WordPress theme that is great for publishers and bloggers as well. Thsi theme makes your post easily readable with a beautiful design.
This is one of the most unique WordPress themes i have seen and with a slider stretching across the homepage  you can easily show off your photos.
This WordPress theme is a great e-Commerce theme to sell your own products online. There are many options available including the ability to feature products
This responsive WordPress theme is one of the most downloaded themes out there. It works great on any blog and there is also a large forum if you need any help with setting up this theme.
Nimble is a very professional and modern WordPress theme that is going to look great for your business website all of the way through 2013. This theme is a must have for any business online.
If you are looking for a blogging theme for WordPress then you can not get much better than this. Zend is a stylish WordPress theme for any blogger.
A stylish WordPress theme that is designed for blogs and magazines. This theme is responsive and has a build in review system.
This WordPress theme is stylish and colourful as well as responsive. What more could you want.
The name says it all. With marketers delight 2 there are loads of options available for marketers to help you make money online.
Aroxis is a responsive theme that will make your blog look great on any device.
Clean Response is a clean and responsive WordPress theme that is free and great for business and bloggers. This theme provides a modern and fresh look for any WordPress website.
Chronical is a colorful and professional WordPress theme that is going to make your blog stand out and memorable online.
A stylish Pinterest style WordPress theme which could be used for sharing your images on your WordPress website in 2013.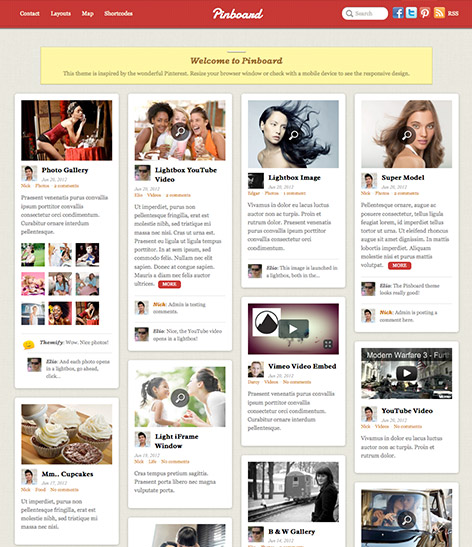 Statoshi
Statoshi is a free minimalistic WordPress theme that would look great on any WordPress business blog throughout 2013.
A professional WordPress theme for bloggers. This will look great on any blog.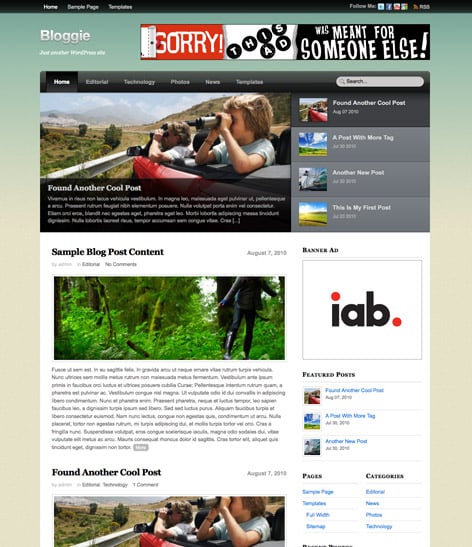 PostLine is inspired by Facebook timeline and a responsive WordPress theme that looks great with different post types.